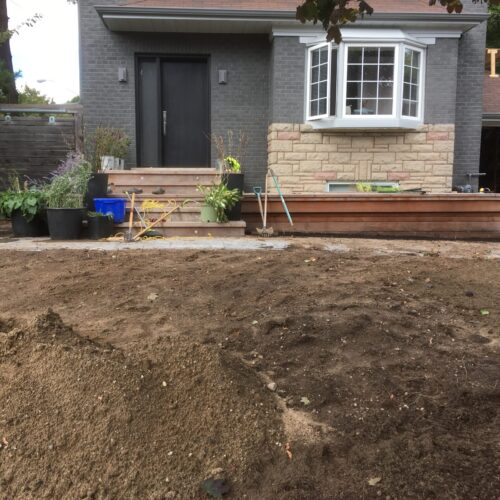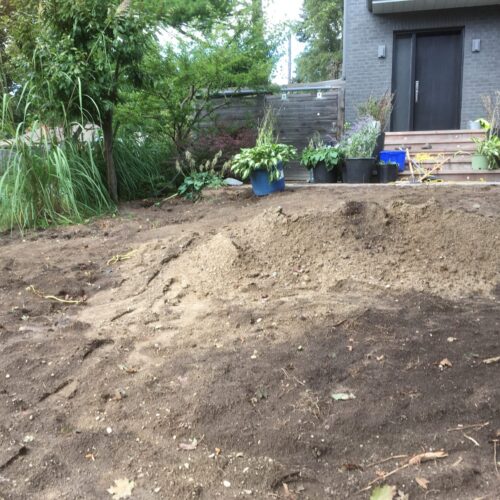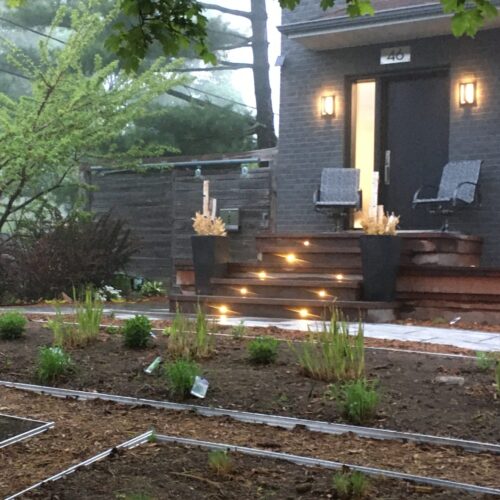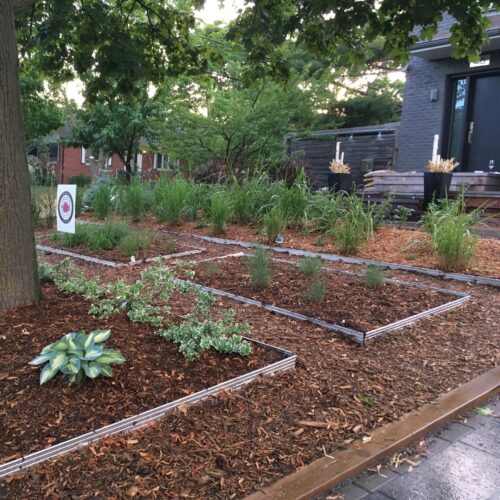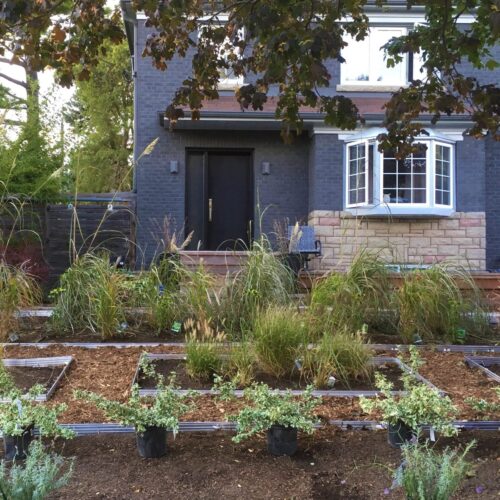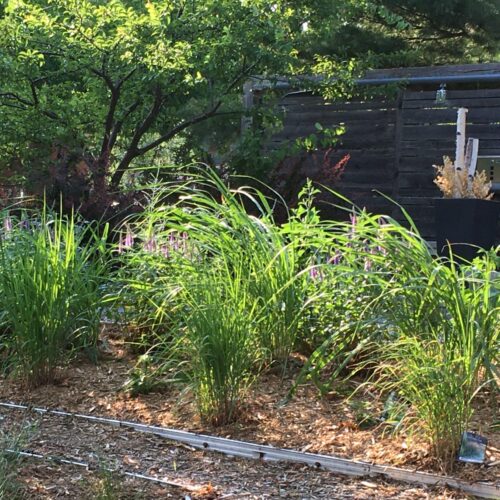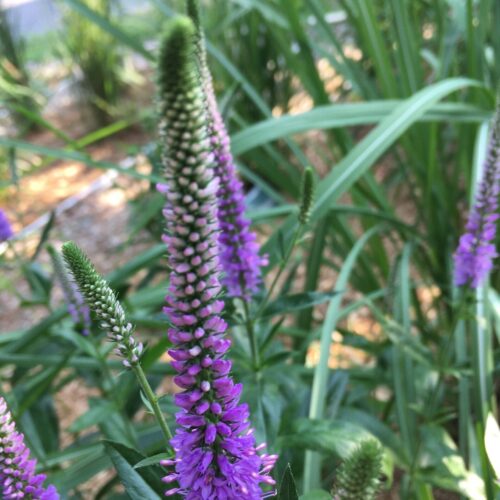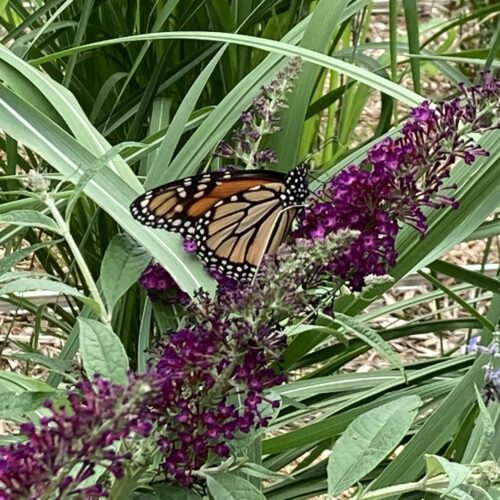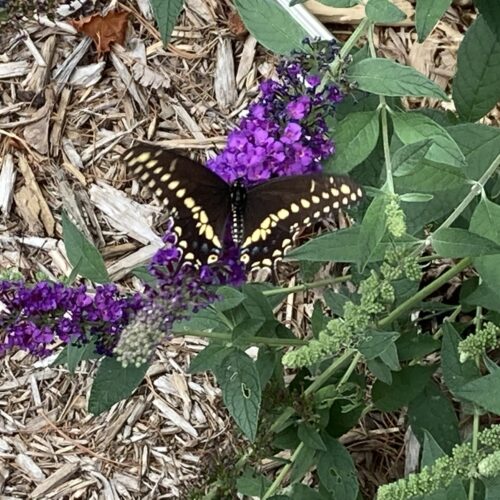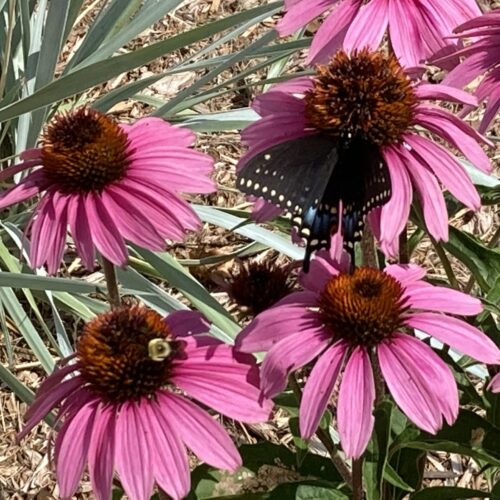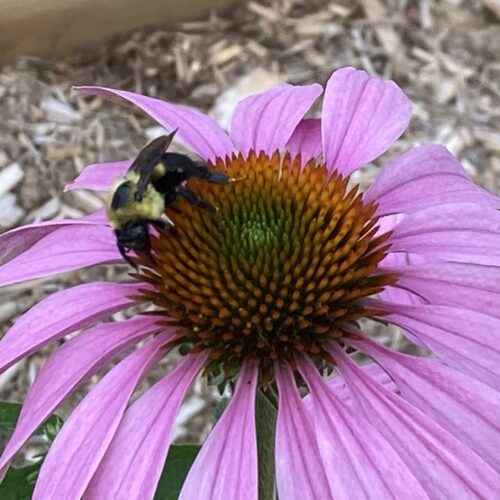 Lawn Transformation
Scarborough, ON
The front yard of this home was converted from lawn to a prairie/pollinator garden. Once established, this garden is practically maintenance-free. Plants in this design included a variety of grasses, butterfly bush, veronica, asters, lavender, ajuga, Russian sage, and coneflowers. Bees and butterflies can't resist!
Small Garden Oasis
Peterborough, ON
When my dear friend communicated to me that she was in need of some greenery and colour just off her back patio, I decided to make the trip to Peterborough to see what I could do. The area included both sunny and shady spots, so plant selection and planning was important. During the process, several beautiful rocks were unearthed and included in the final design concept. This garden went from limited appeal to one with both colour and texture.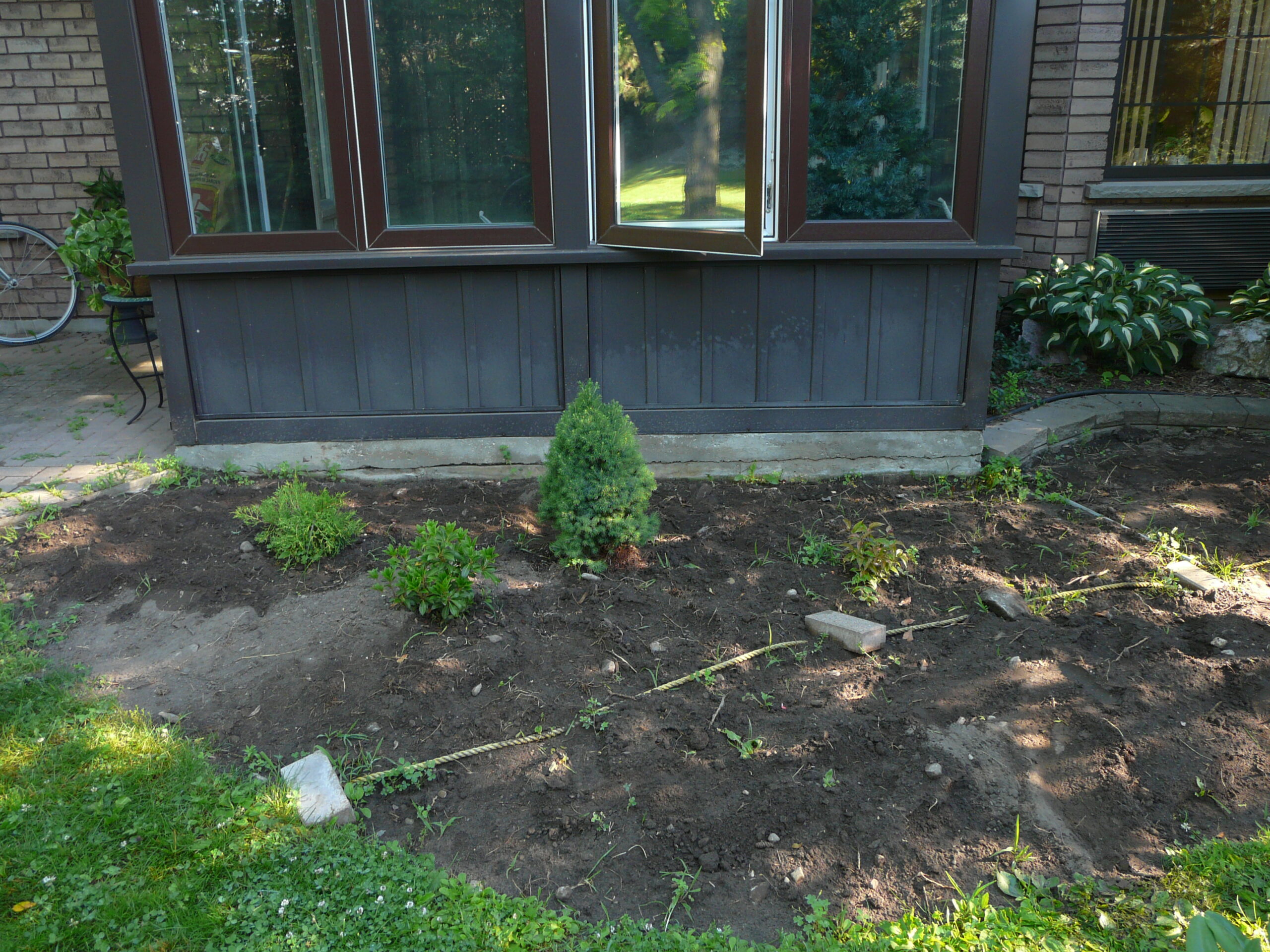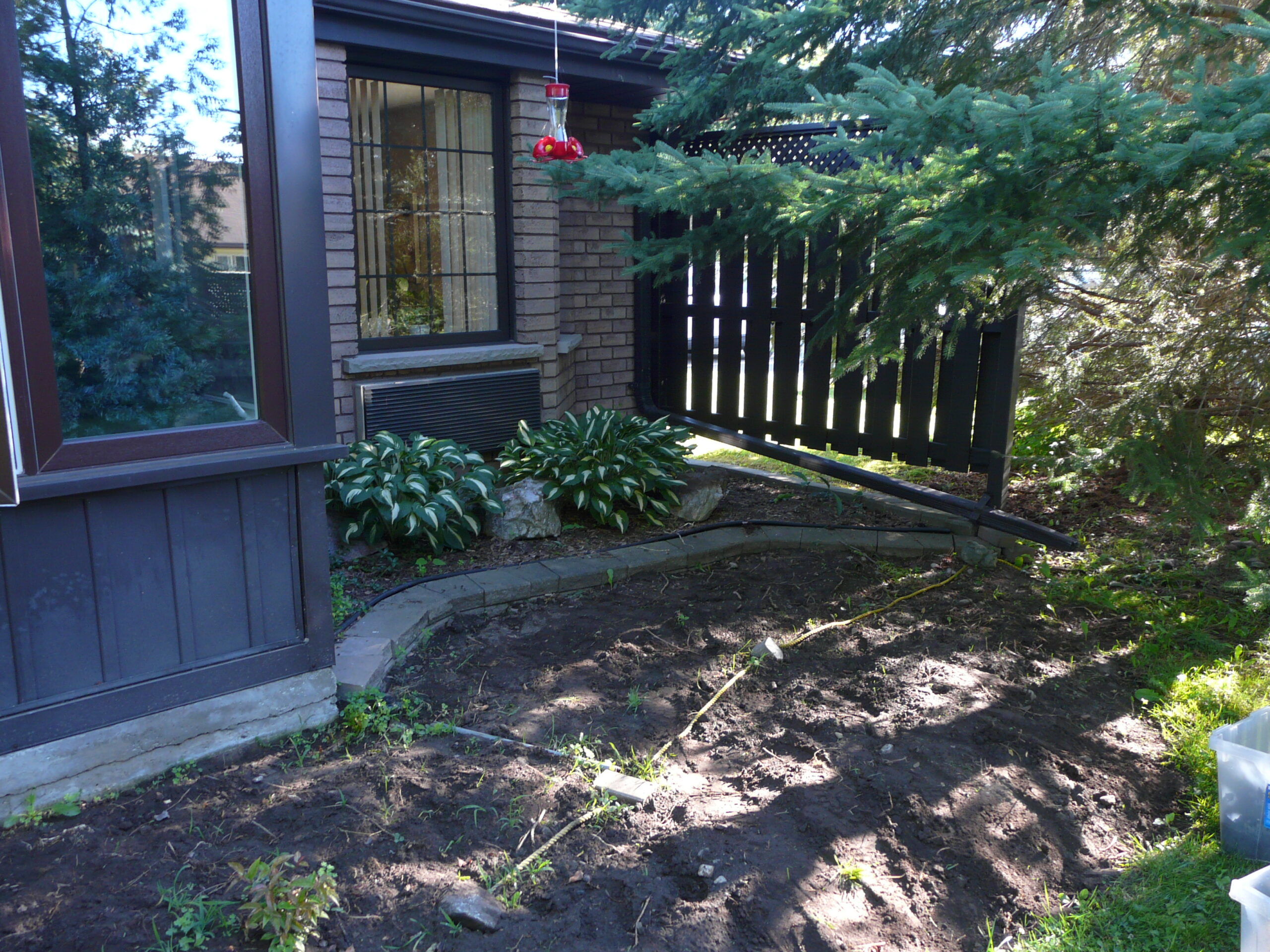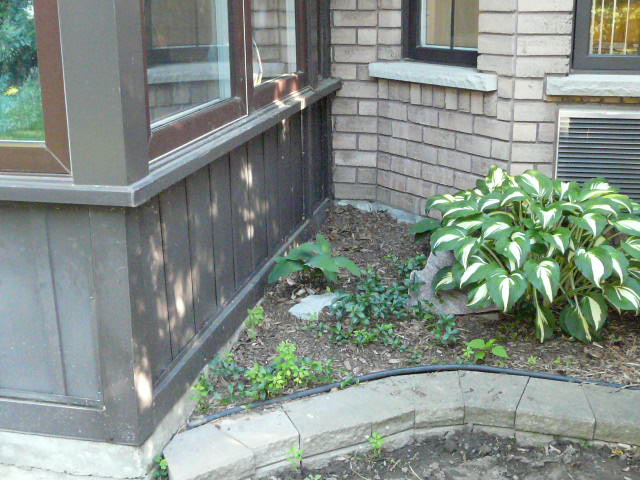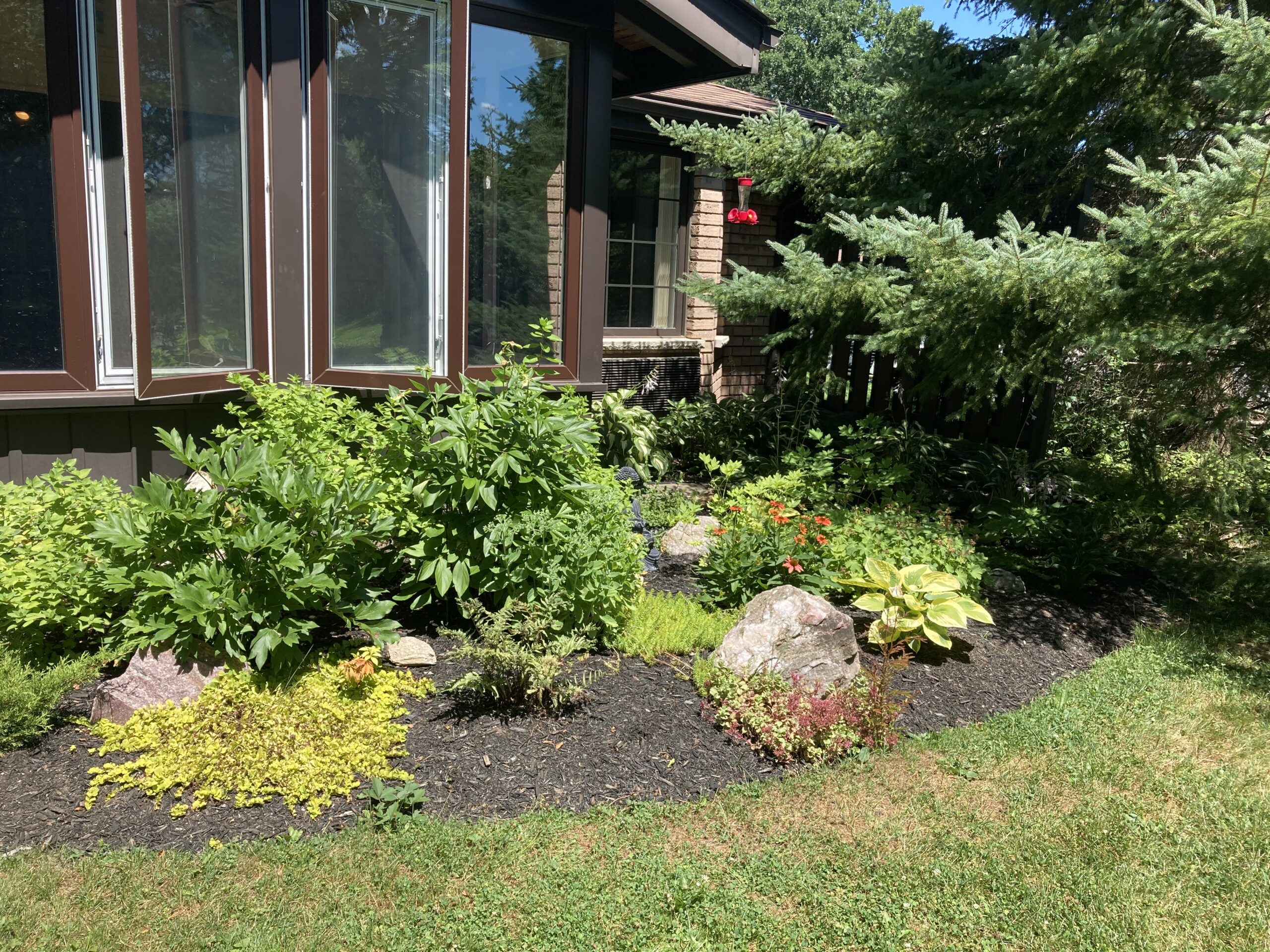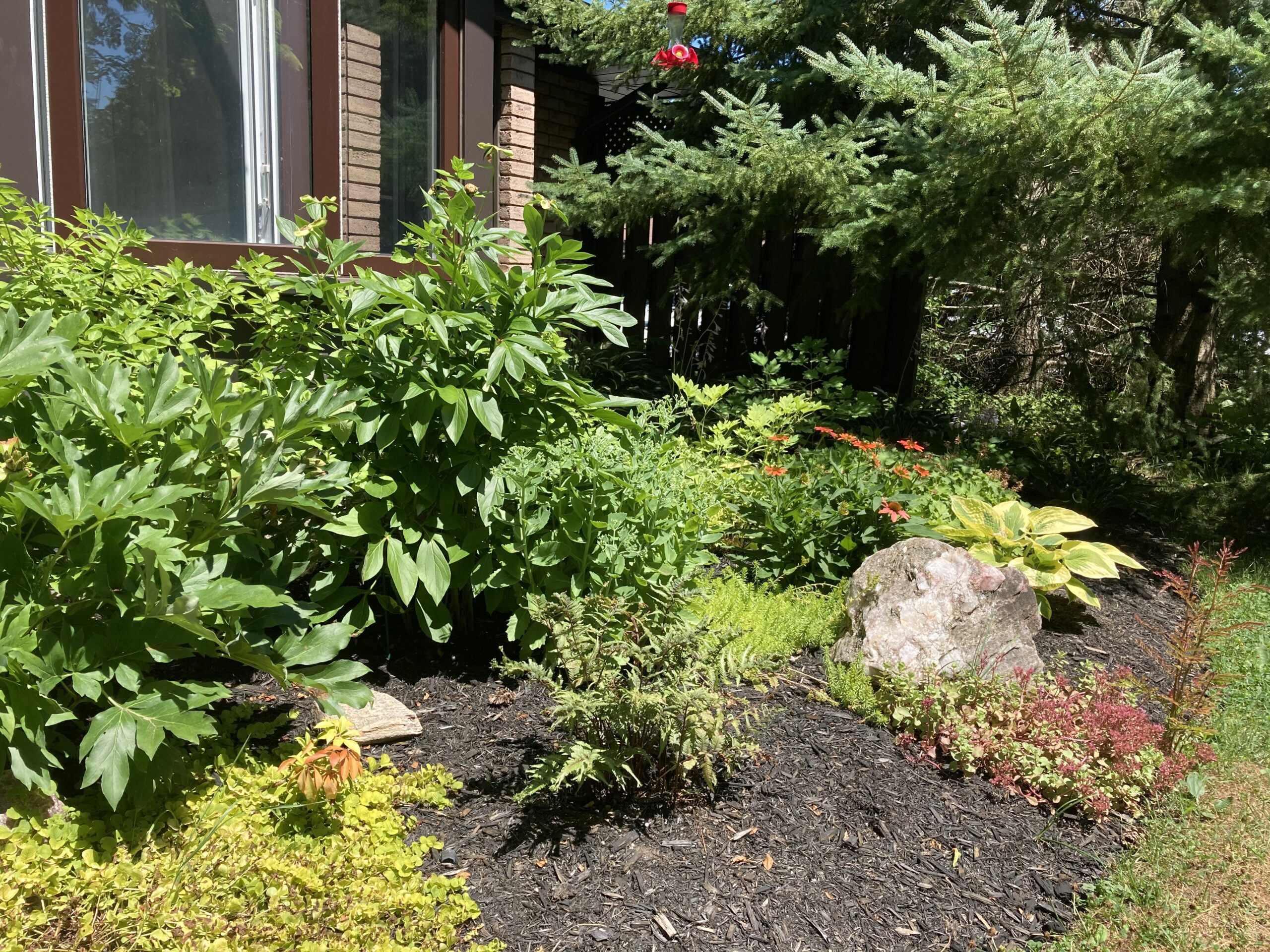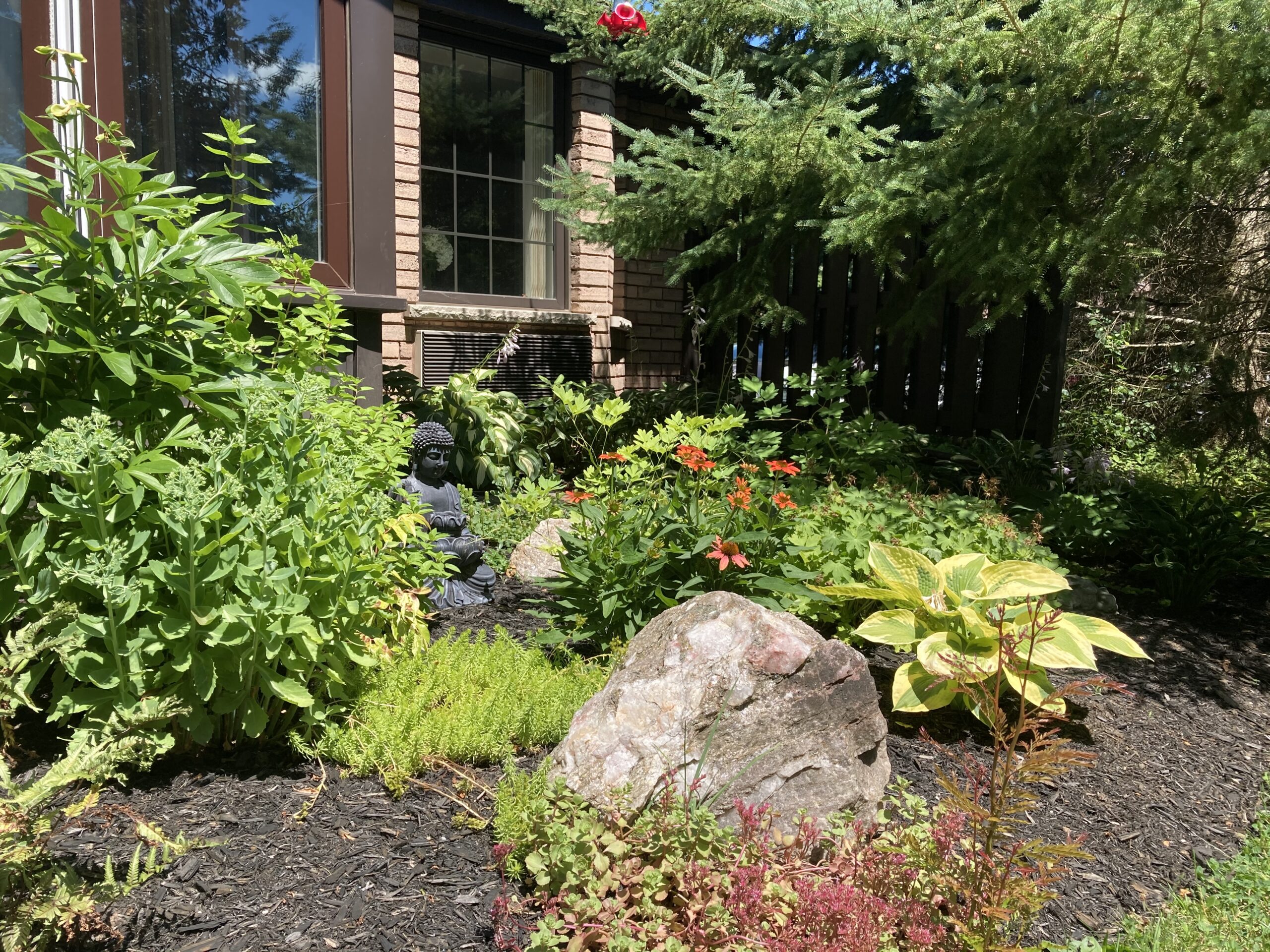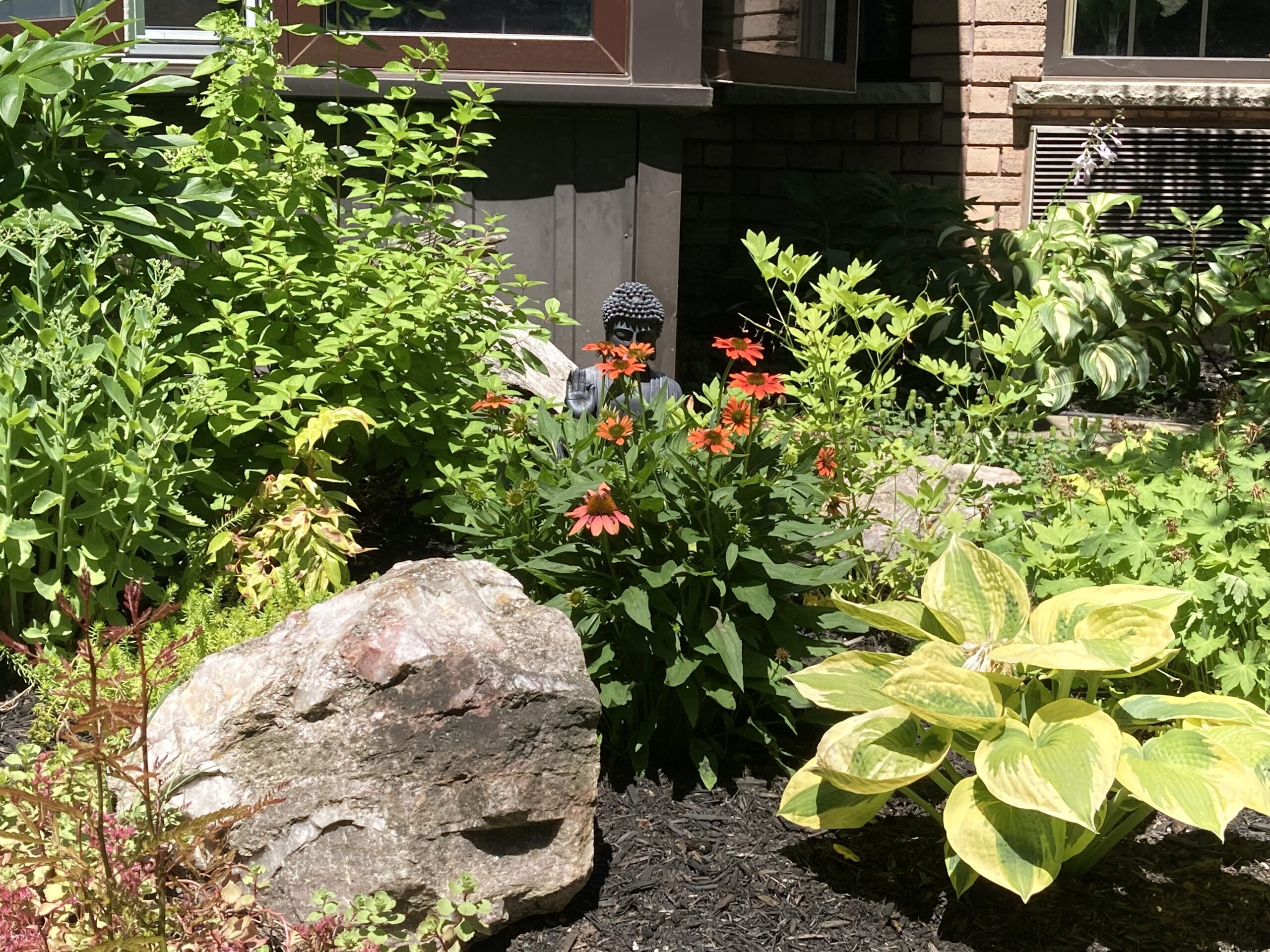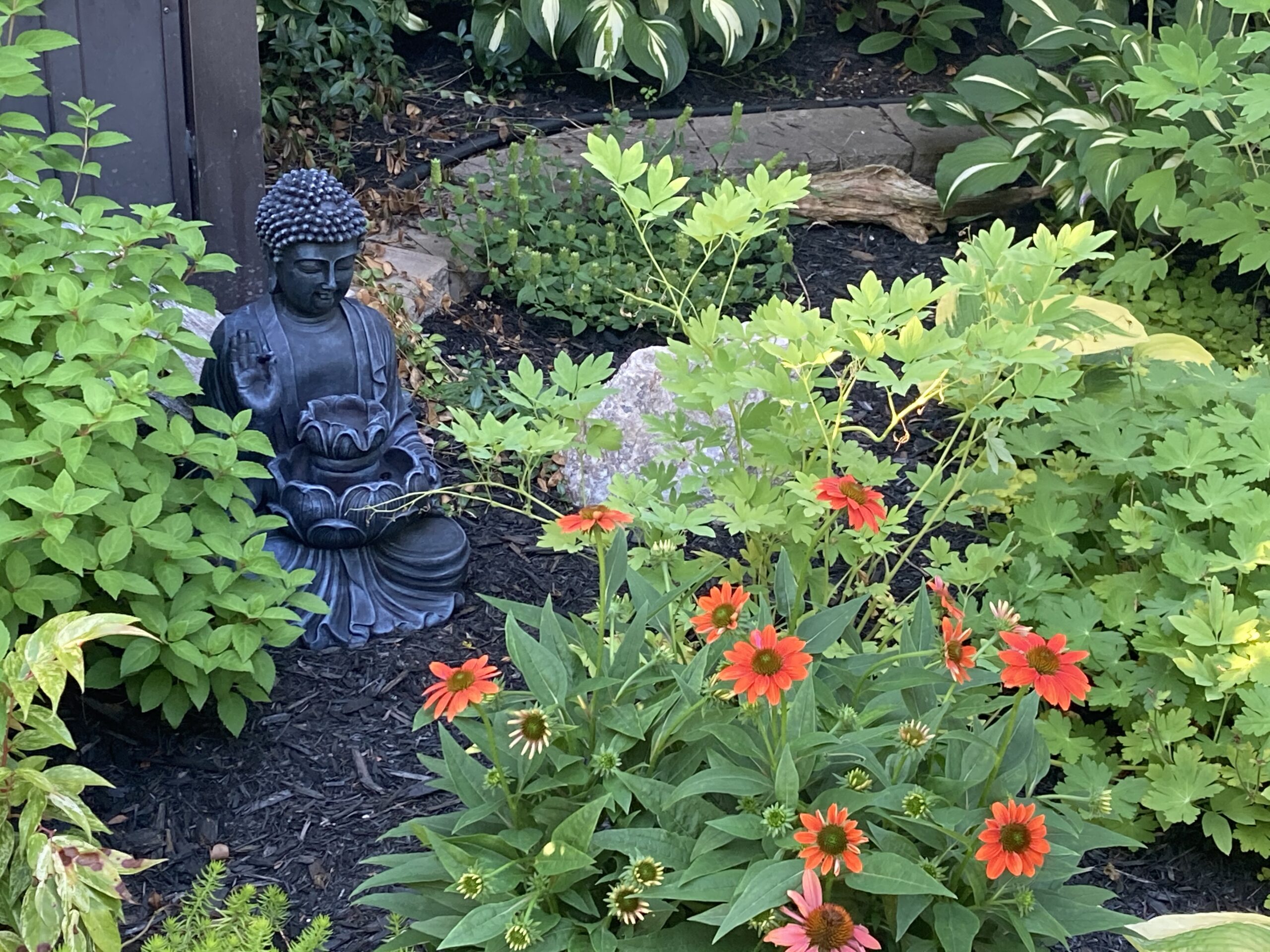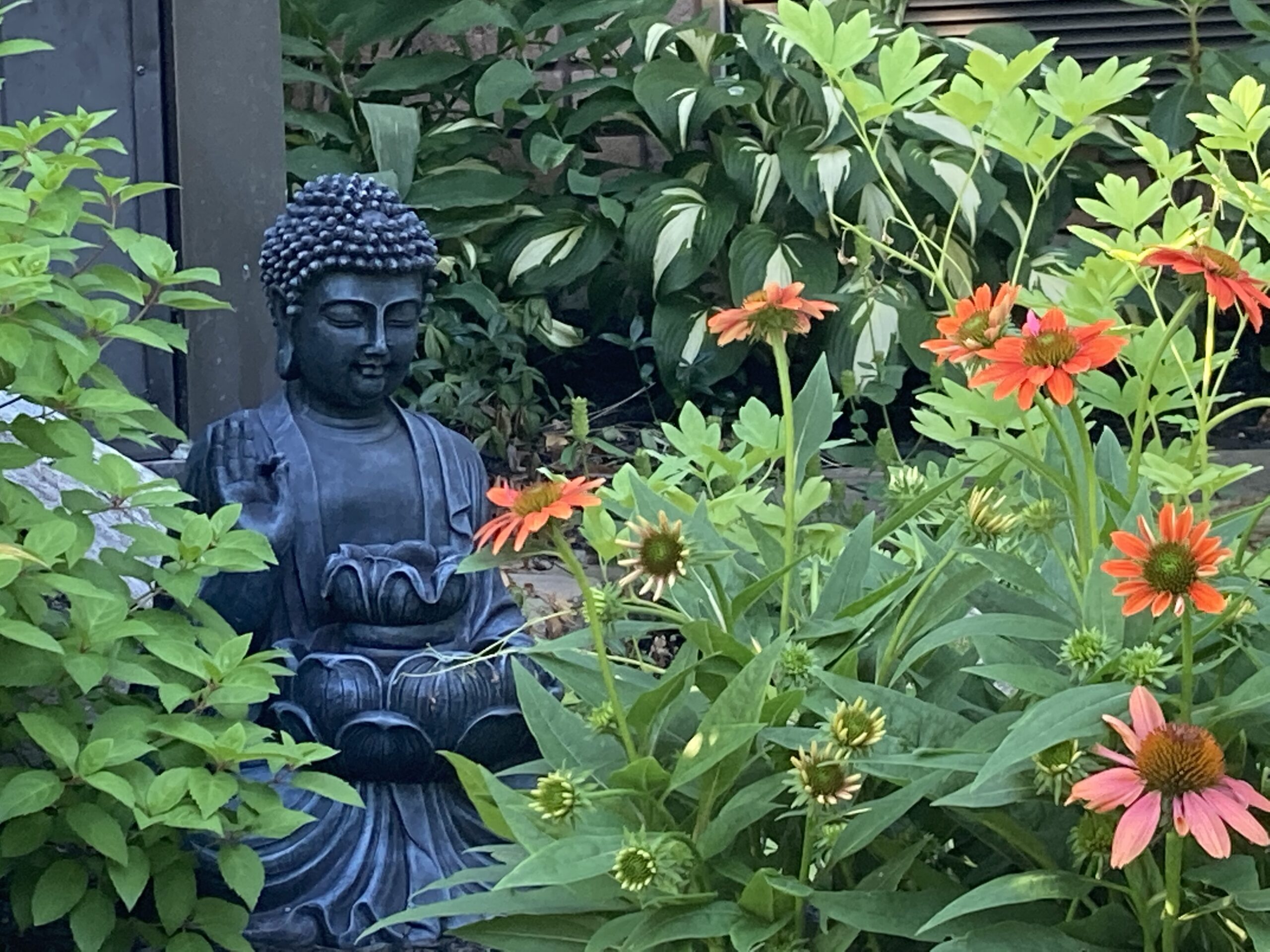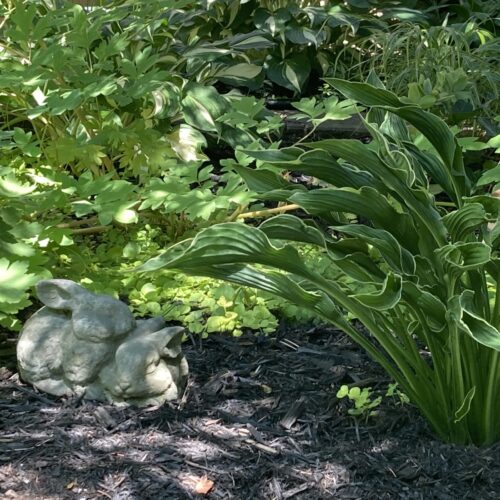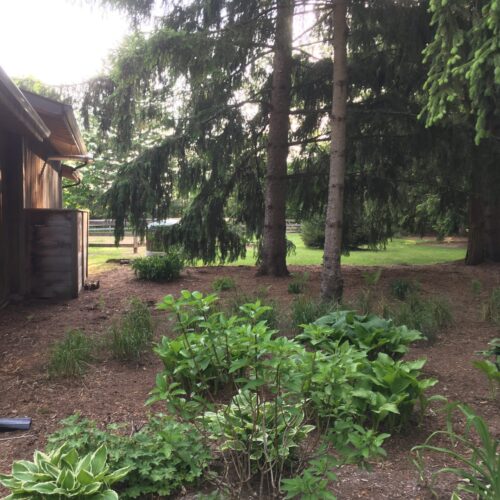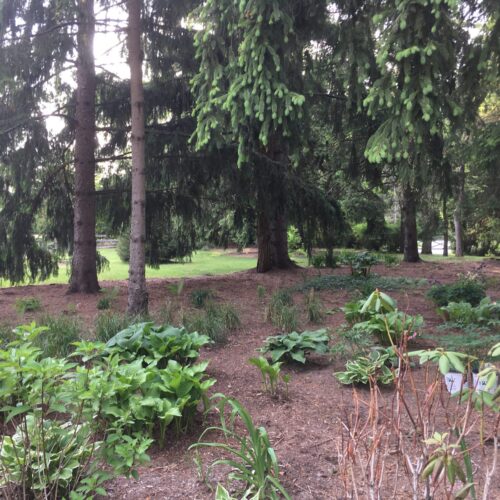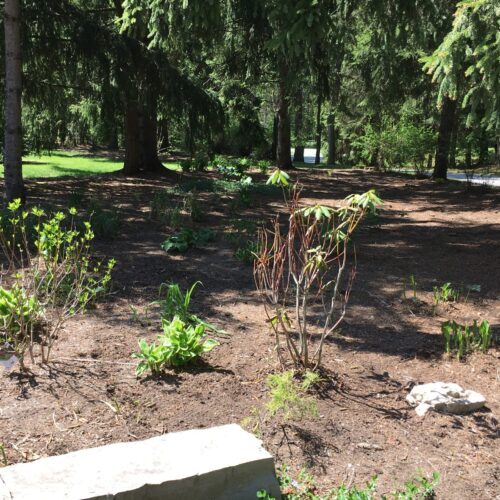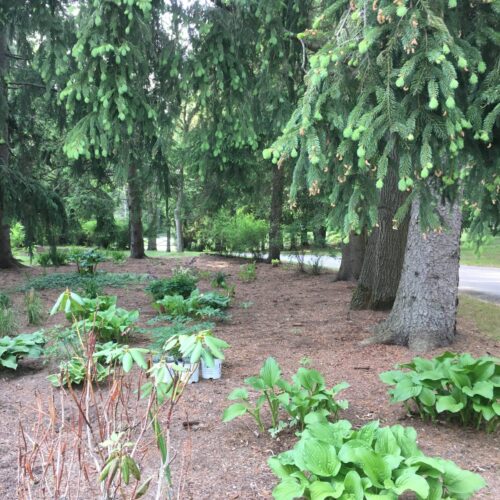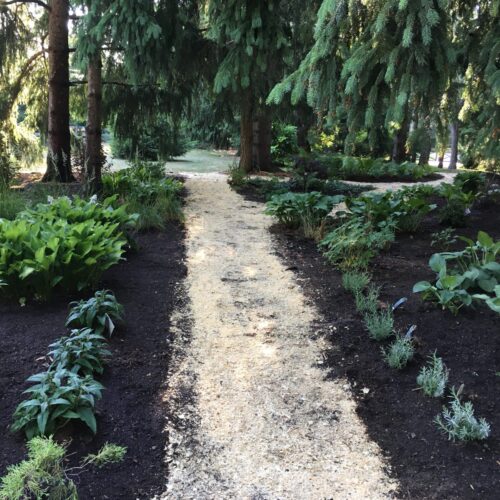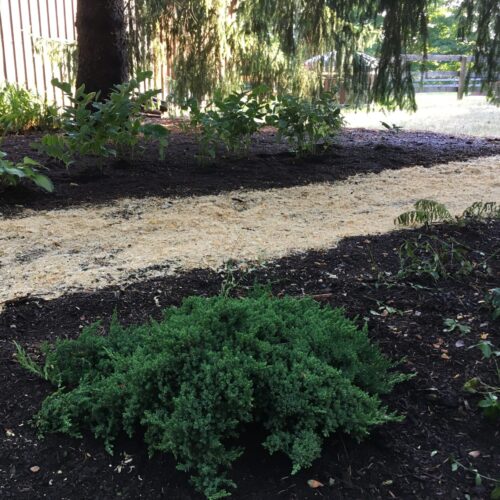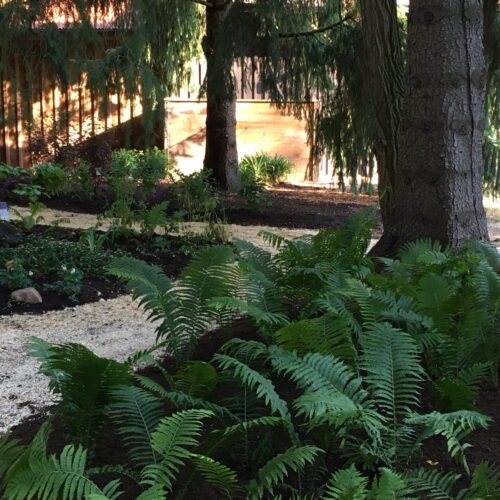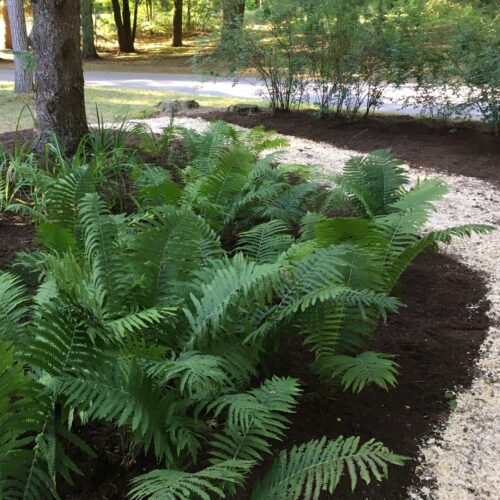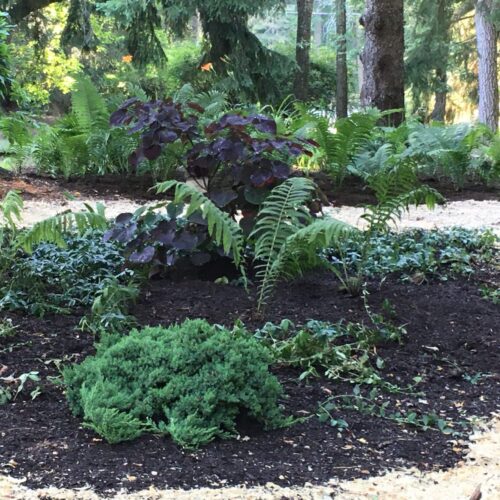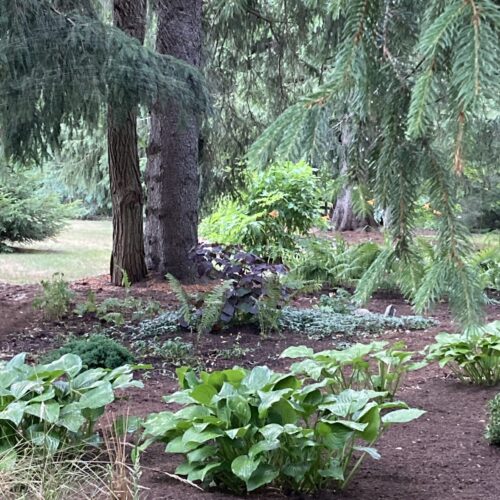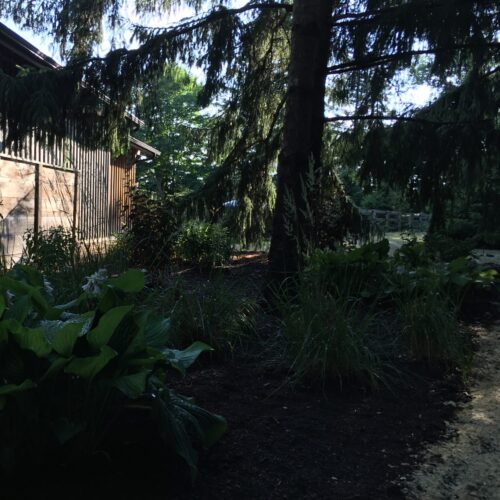 Country in the City
Newmarket, ON
This particular area on this five-acre property north of Toronto was relatively under-developed and lacked focus. I was tasked with creating a beautiful space that worked with the owner's aesthetic. The area included a variety of sun exposures including, full sun, partial shade, dappled sun, and full shade. The final design included a number of new perennials, shrubs and trees that met the requirements of the various sun exposures, as well as a pathway to help provide focus and intrigue. Wood shavings were used, initially, to define the path. Natural mulch was added to the path at a later date to help create flow with the rest of the property.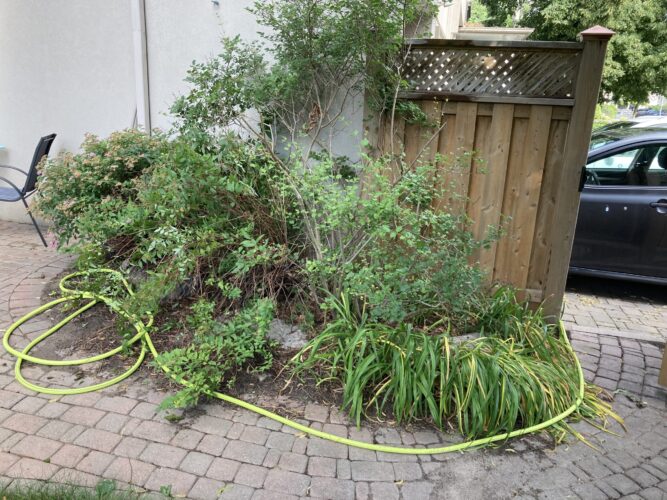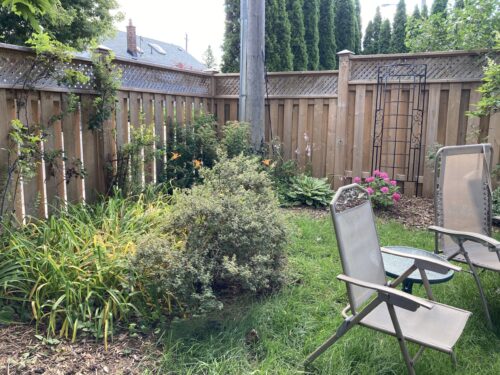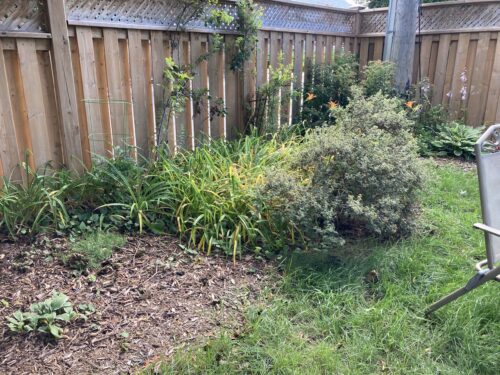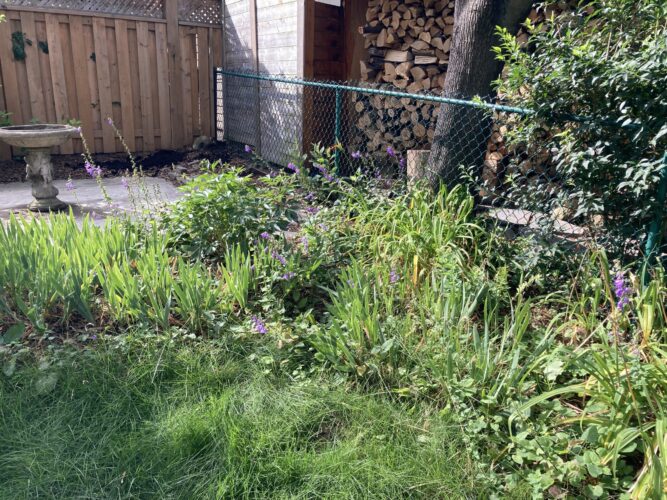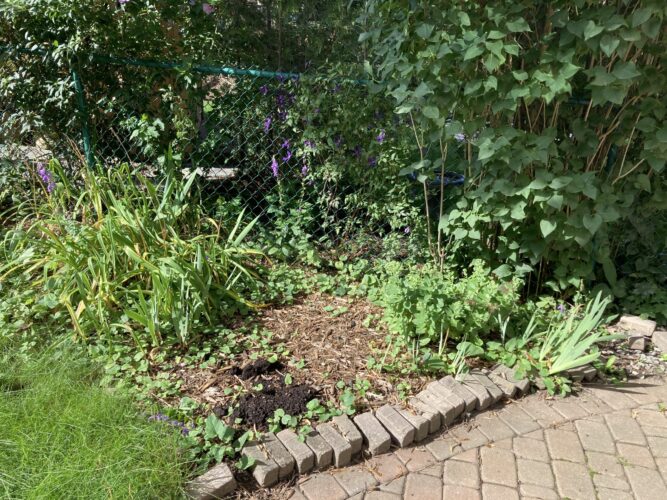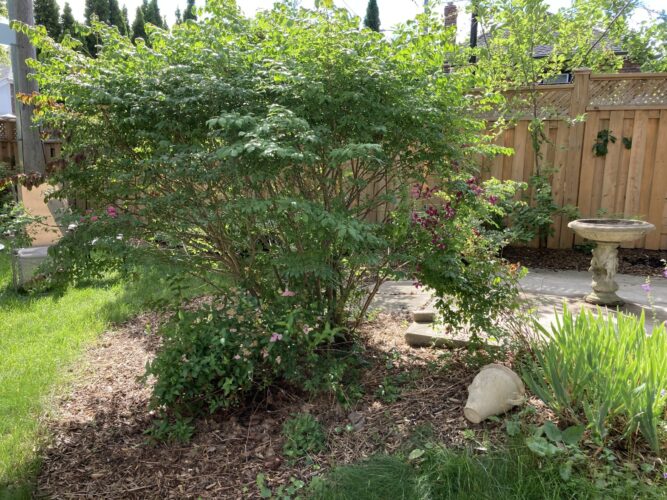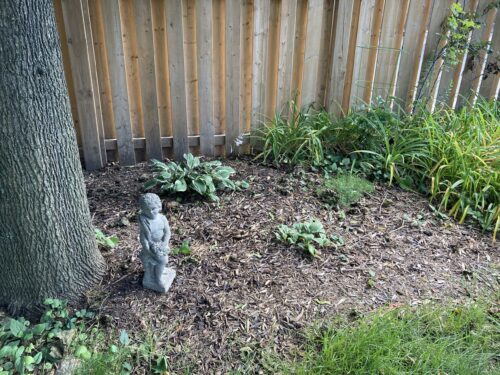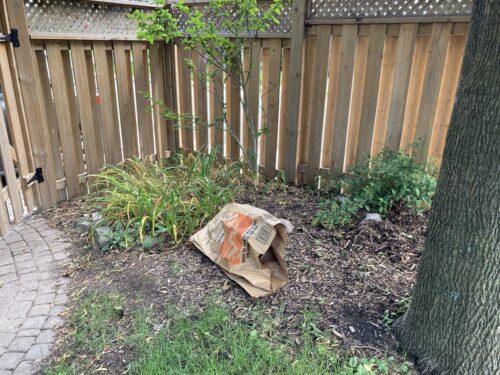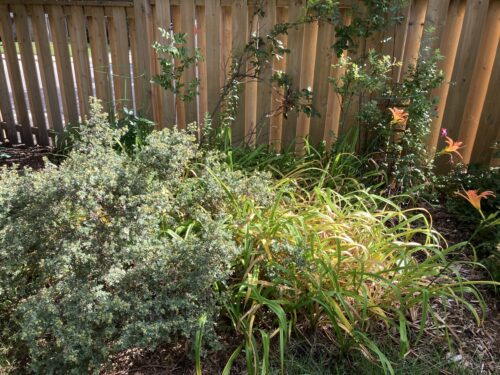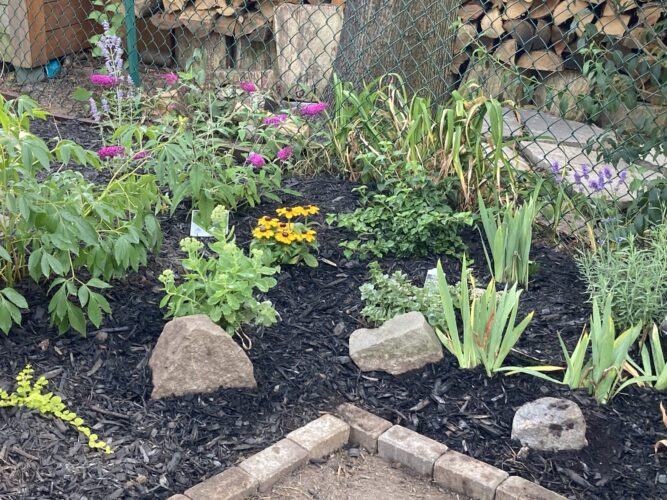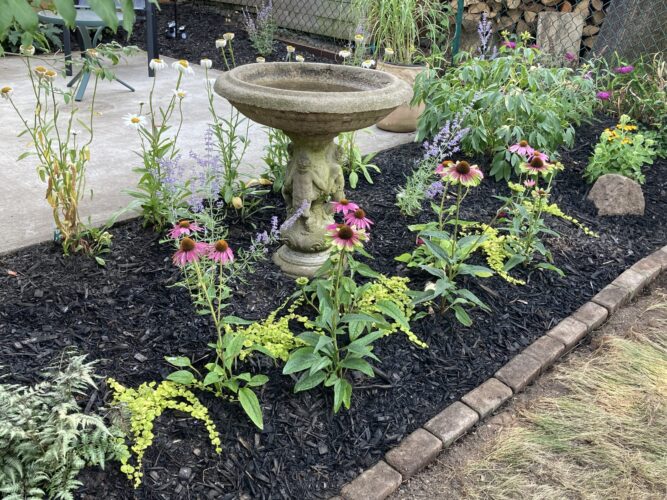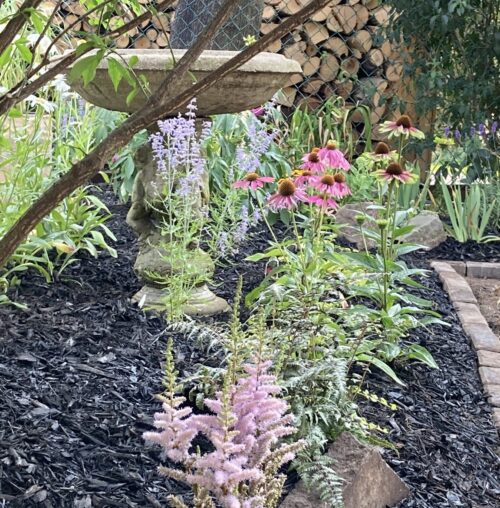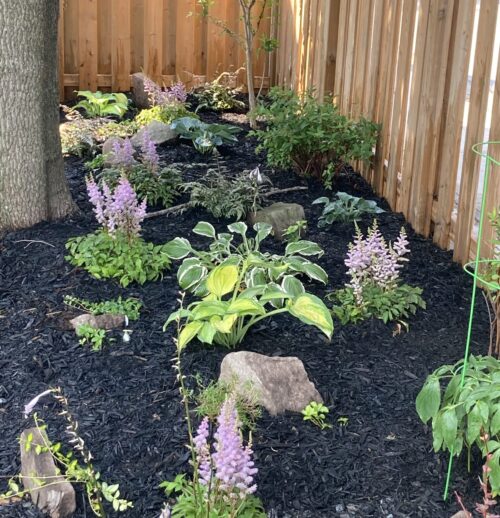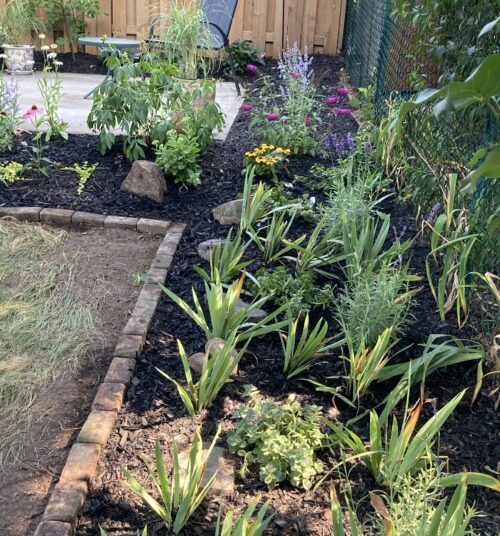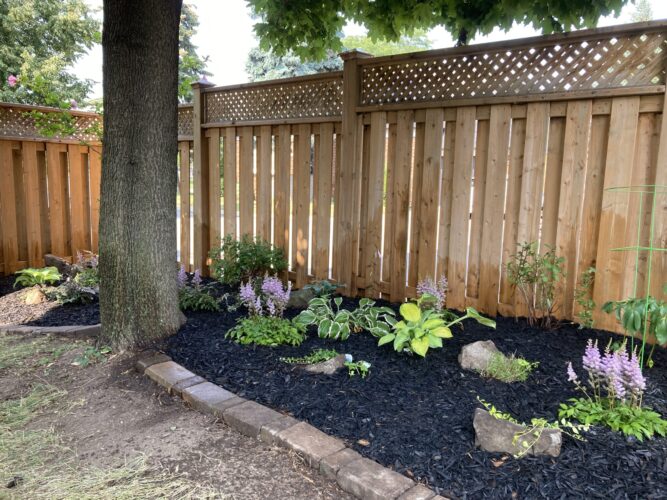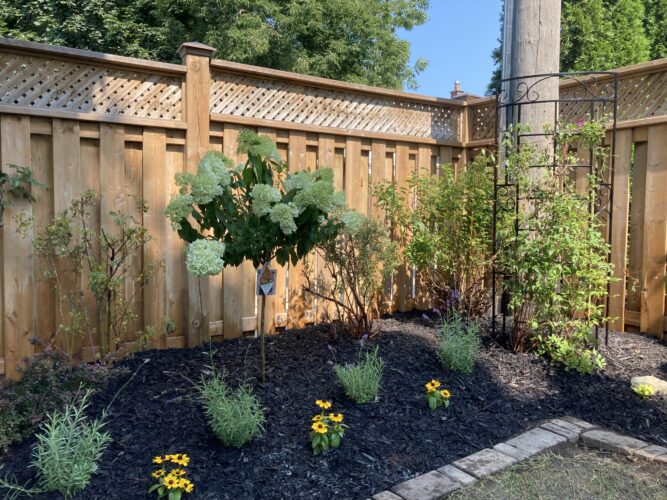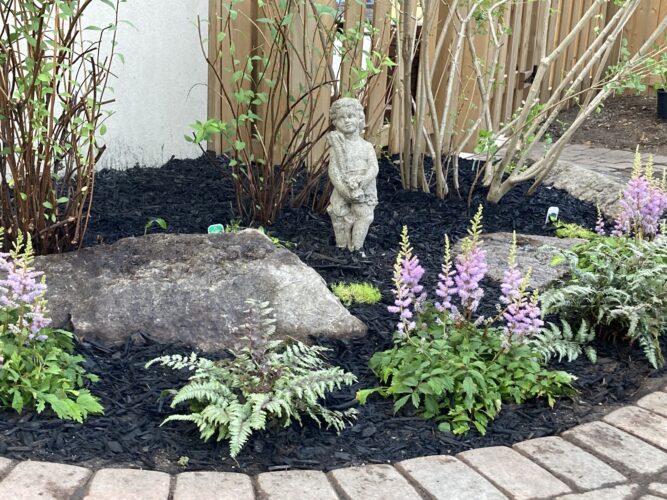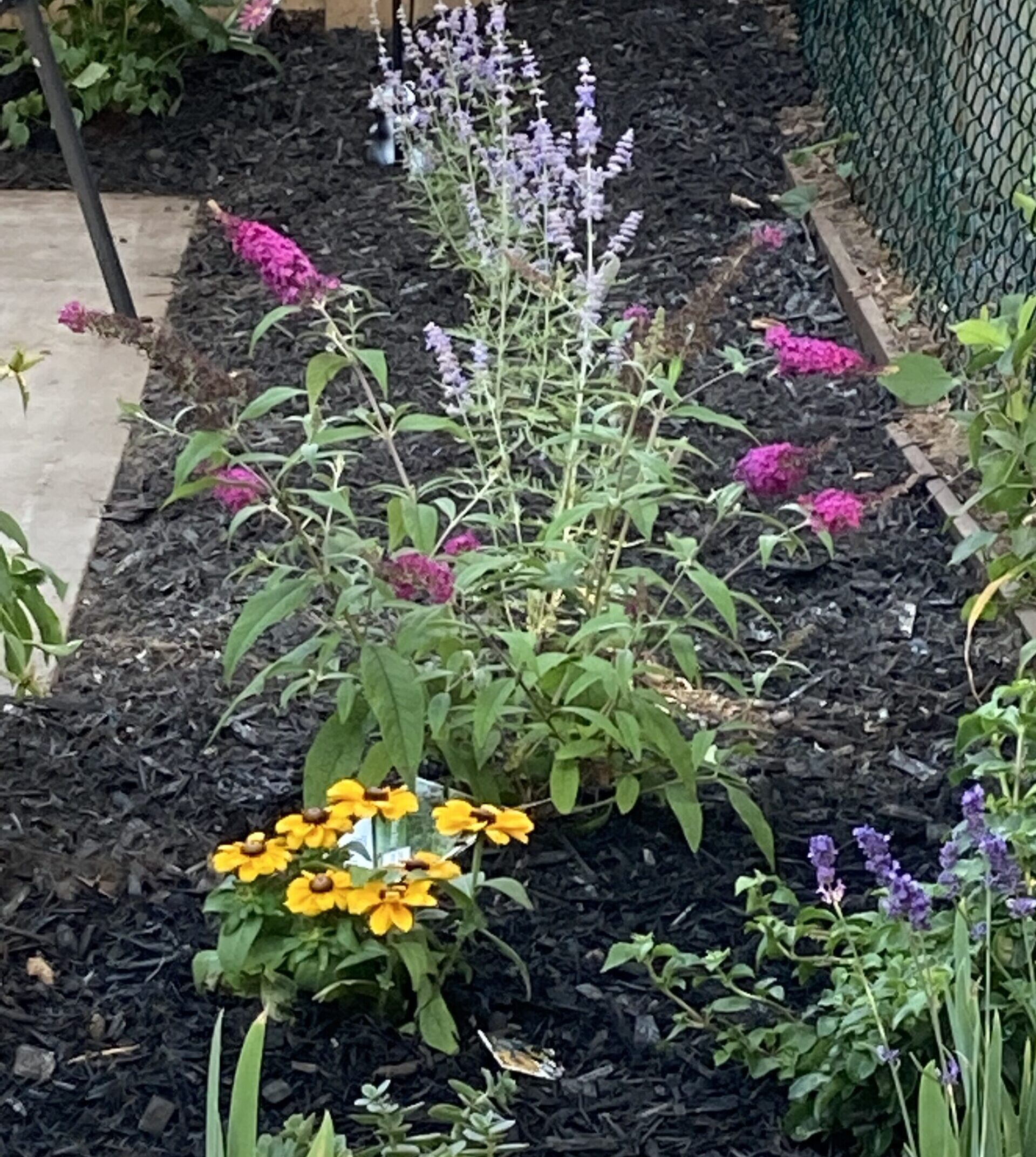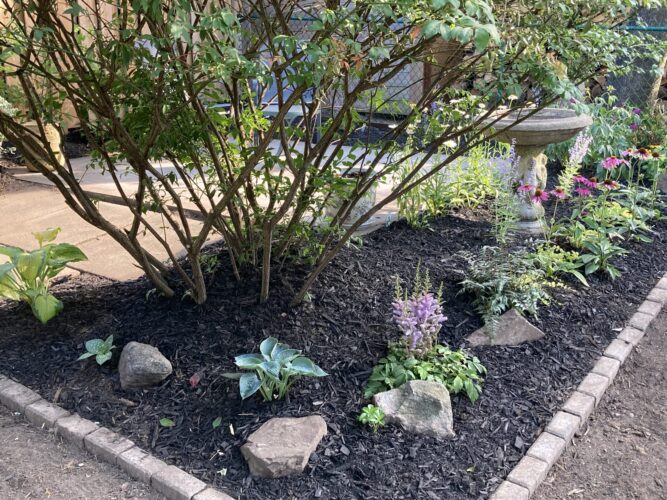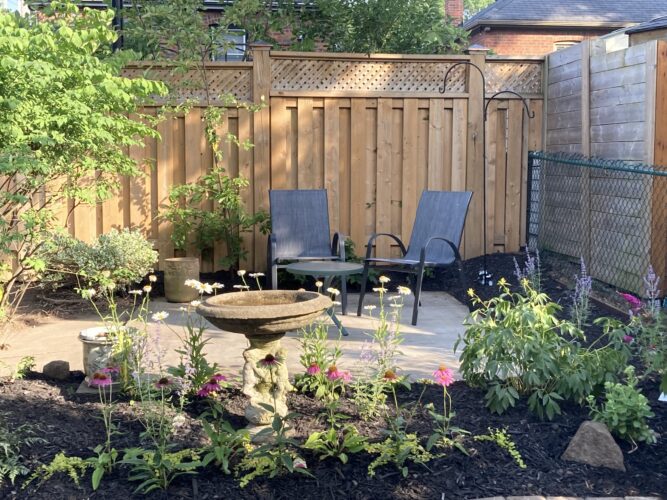 The Garden of Baby Bacchus
Scarborough, ON
I was contacted by the new owner to freshen up the side yard of this property. There were a number of hidden 'treasures' below the surface, including large and small rocks, and paving stones in a variety of sizes. Many of the rocks and paving stones were incorporated into the design. Planting material included a hydrangea standard, Butterfly bush, Hidcote lavender, coneflowers, daisies, Black-eyed Susan, an Alberta Dwarf Spruce, Astilbe Pumila, Japanese Painted ferns, Russian sage, Rose Glow barberry, and a climbing hydrangea. The result: a beautiful, revitalized garden.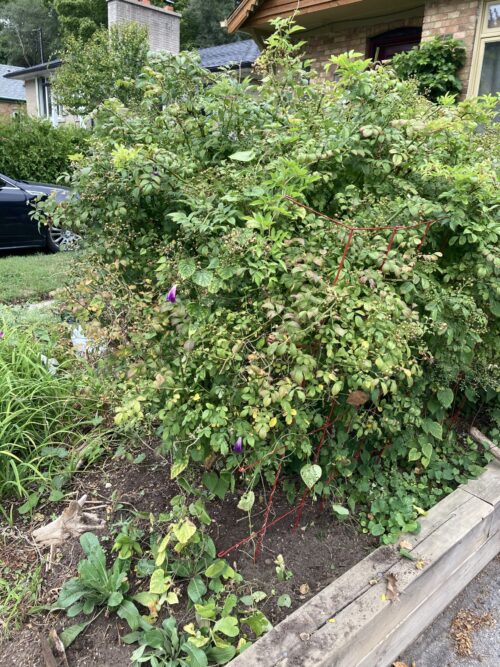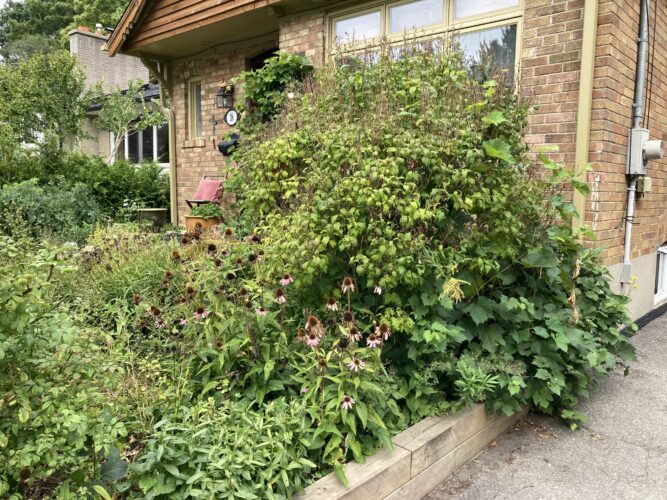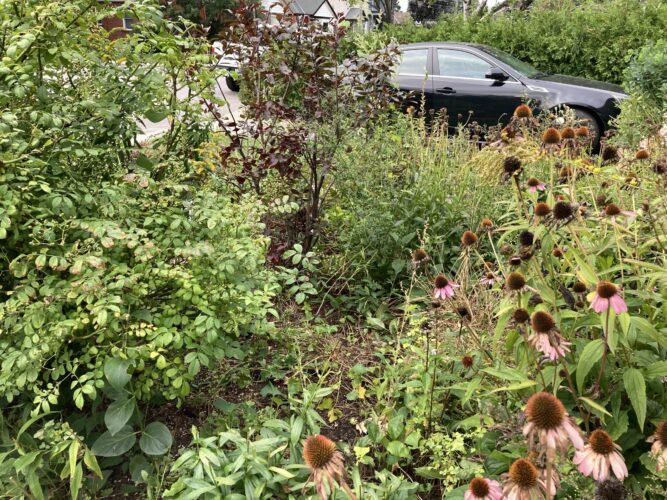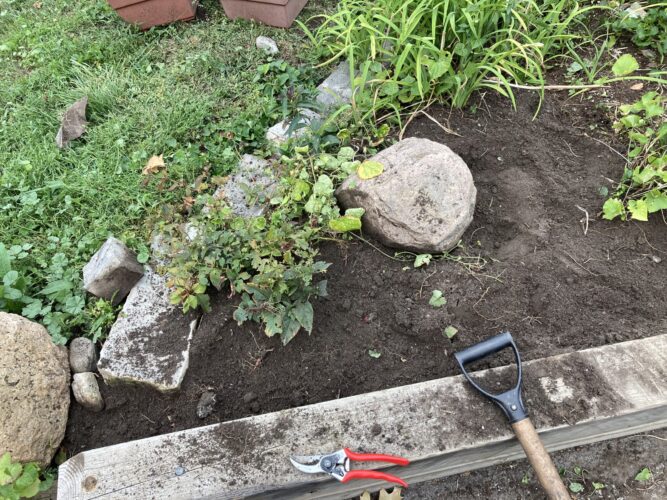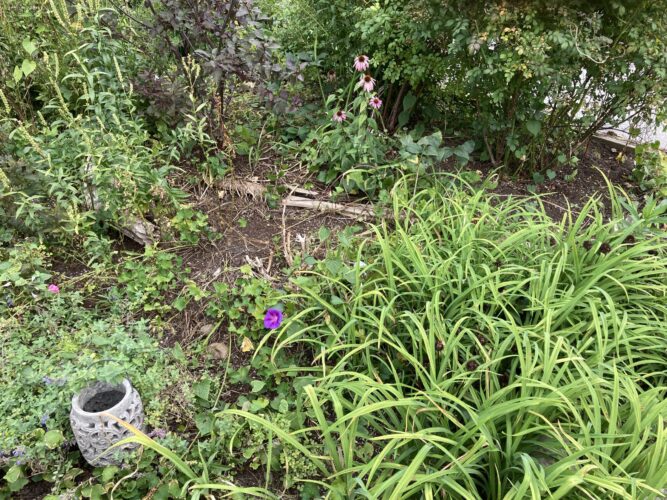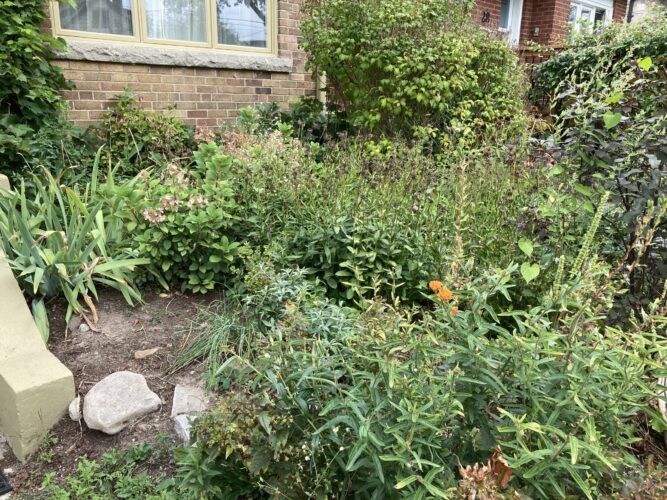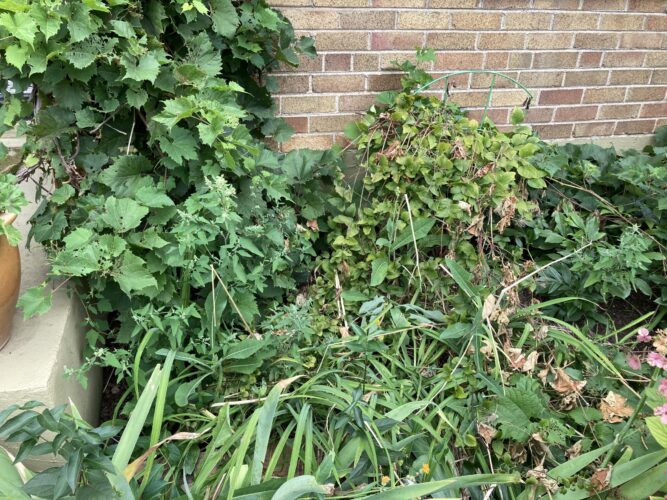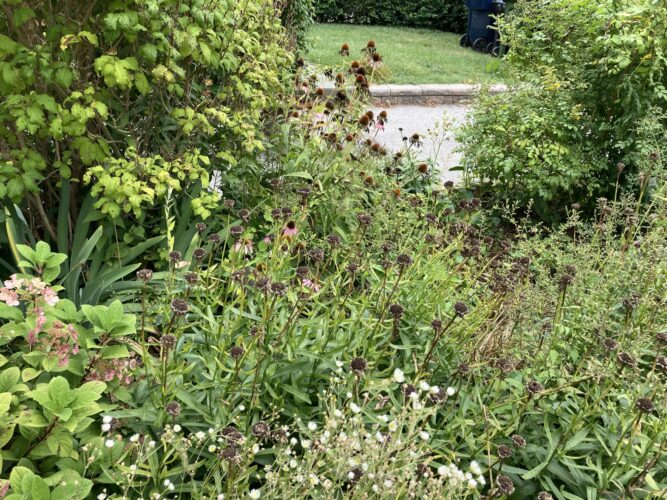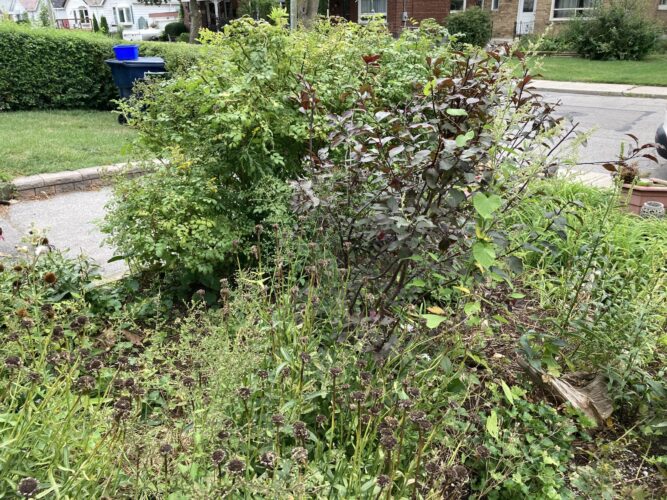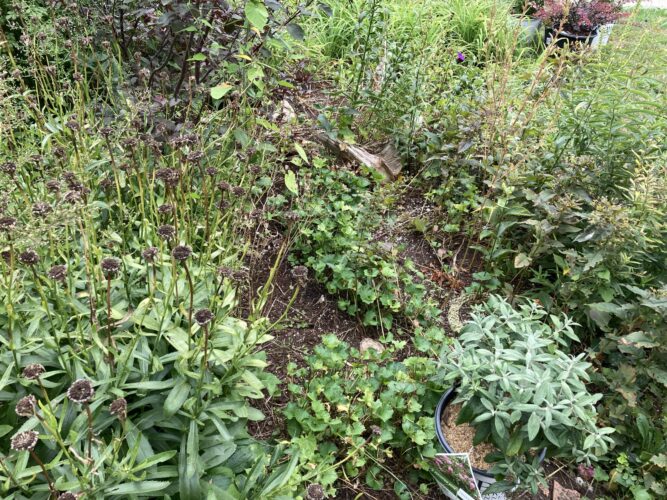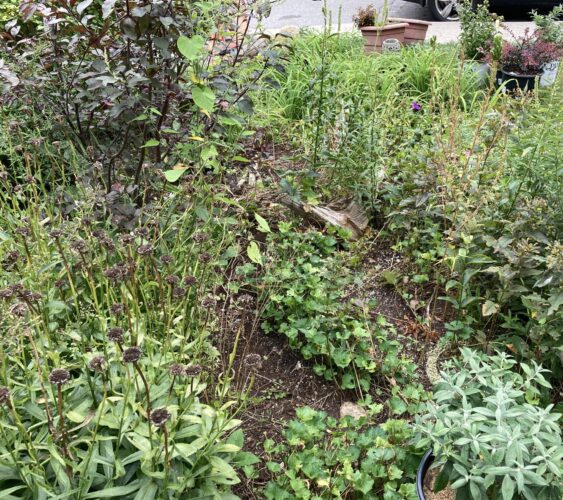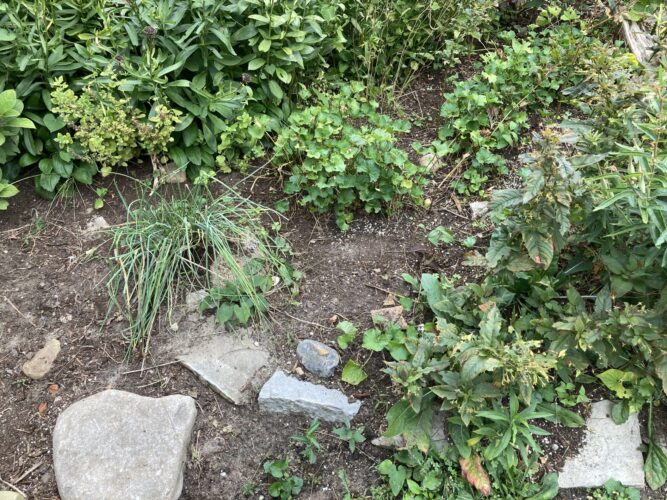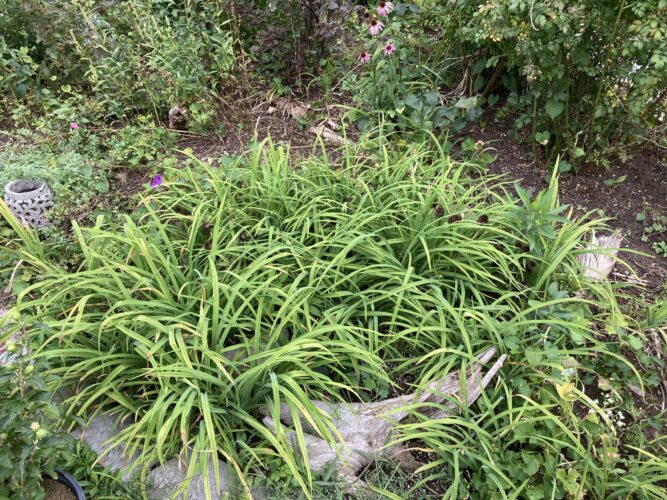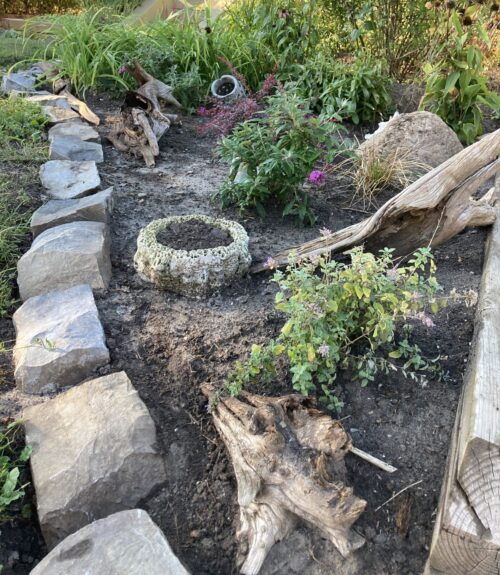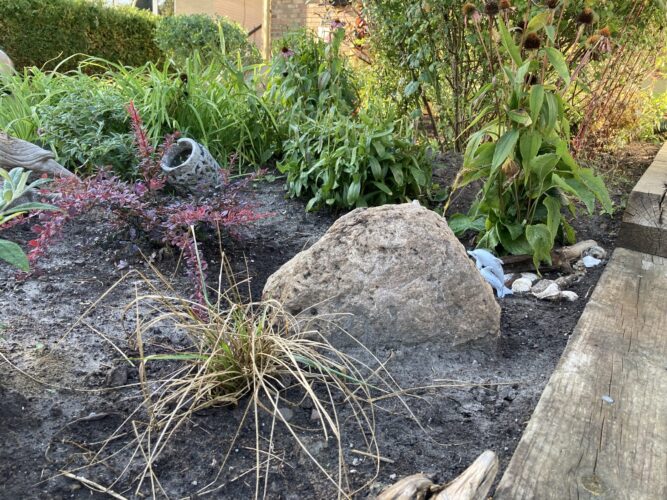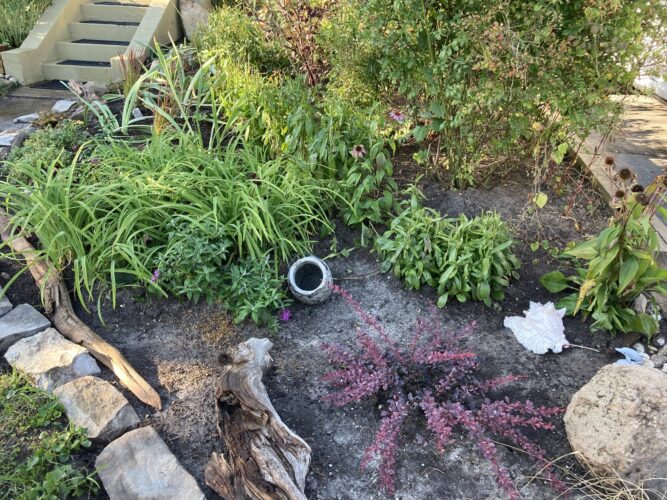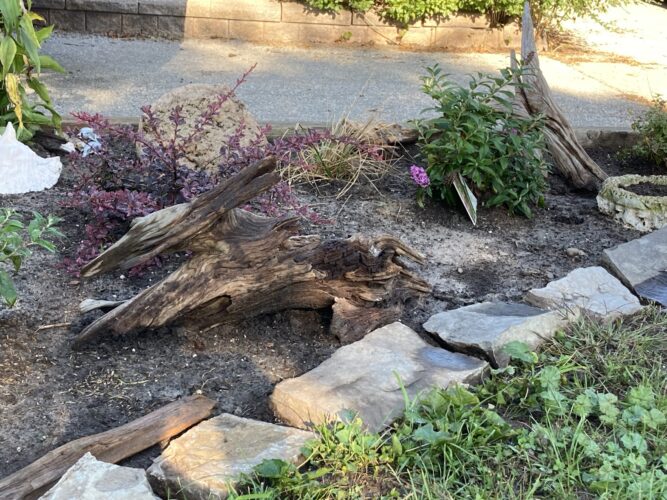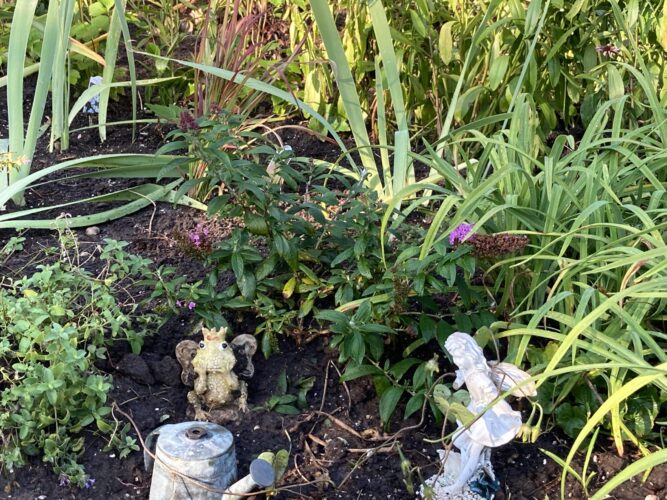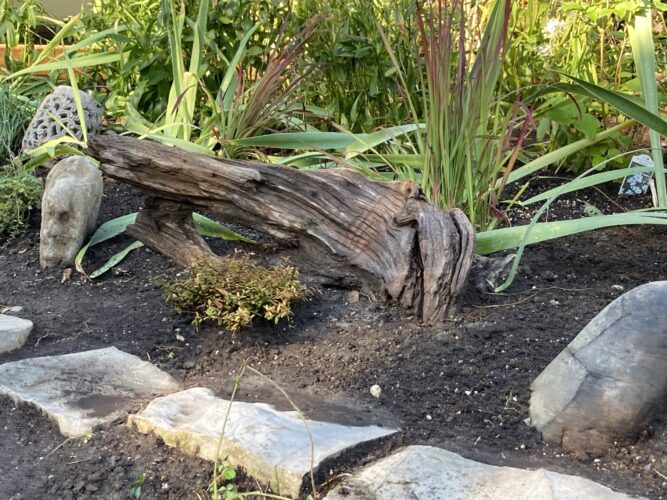 Whimsical Irish Garden
Scarborough, ON
The front garden of this property was considerably overgrown and required weeding and a thorough pruning. Rediscovered materials, once either buried beneath the surface of the soil, or covered by plant material, included small paving stones, drift wood, sizable rocks, and garden décor. These materials were then utilized in the garden to help create structure, flow and to add a touch of fun. The existing perennials were either pruned and/or relocated. Additional plant material included several dwarf butterfly bushes, Japanese blood grass, Rose Glow barberry shrubs, Honorine Jobert Japanese Anemones, Canby's Mountain-lover, Emerald & Gold Euonymous, and Lil' Kim Rose of Sharon®. Once overgrown, it is now the whimsical Irish garden it was meant to be.